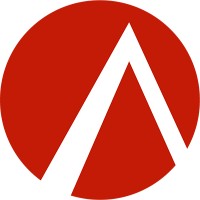 Number of Games: 70+
Desktop Platform: Windows, Mac
Mobile Platform: iOS and Android
Overall Rating: 9/10
Aspect Gaming is an iGaming software provider based in Shanghai, China.During its founding, it#s direction was very much based around serving the aggressively expanding Asian market. Birthed in 2007, Aspect Gaming was the creation of Tony Payne and Justin Nguyen, two investors and entrepreneurs with an ambitious vision for the iGaming industry.
They were guided by the very high standards set by the land-based market in Macau, and remain one of a few privileged suppliers to the ultra-competitive Macau casinos market. Having said that,, they still wanted to amalgamate their land based achievements to the online gambling world, so they focused on making lottery games, social games, and video slots.
Why Casinos Choose Aspect Gaming
Aspect Gaming's cutting-edge software is tested and certified by GLI, which means it  adheres to the strict industry standards of fair and safe gaming. No matter the genre, the products are extremely adaptable, featuring various match models, adjustable return-to-player settings, multiple denominations and currencies, with an emphasis on higher return on investment to operators.
?? The company creates both software and hardware needed to remotely operate gaming systems for any number of players – the portfolio is specifically designed to transform the e-gaming experience to the real deal that most closely resembles the crowded casino floors in the gambling capital of Asia, a region of which all of the games are based around.

?? Optimized for all major devices, online versions are accessible on mobile, tablets and PC. They can be even be found in specialised sections of internationally oriented casinos, such as William Hill and BetVictor
?? Many of the Aspect Gaming's real-world titles are adapted for social play, and can be found in free-play mode at Grand Orient Casino on Facebook, and accessible via iOS and Android devices.

What new online casinos ultimately need is games that play well, and users love. This ensures sign-ups and retention remain at a healthy level, and business grows. With the attention Aspect Gaming gives to the most intricate details of their slot games, users are able to make the connection through a flowing experience between what they see and what they feel and as long as that flow is there, users will come back for more. This is the fundamental aspect of slot games that Aspect Gaming understands. this helps them continue to grow in the iGaming market.
Most of the Aspect Gaming range is aimed at the regional market, so it's only natural that the games from this provider are designed to appeal to an Asian audience. Lenny takes a look at the sharp graphics and innovative features of some of these online and mobile-optimised slots.
⭐ Jungle Treasure
Sets in the deep in the forests of Cambodia, where ancient civilisations guide you through carved statues, golden temples, and elephants. This game pays out via a five-reel, 30-line game. A wild symbol can replace others if you fall short, while the scatter symbol triggers a free spins feature. 
⭐ Double Happy
Themed around the subject of love and marriage, featuring symbols such as lucky red envelopes, wedding rings, and a happy couple you'll find the reels set in a beautiful garden and the whole game has a charming design. Special features include a free spins bonus round where you can see any of the higher-value symbols appearing as doubles. This can lead to valuable ten-of-a-kind combinations across the five reels.
⭐ Dou Di Zhu
Set in a Chinese temple, Dou Di Zhu is a five-reel slot game with 243 different ways to win. Matching symbols on adjacent reels are all you need to claim prizes here. Along with the playing card symbols that are used in most Aspect Gaming slots, you will see a treasure chest, a couple of characters, and a wild symbol.
Is Aspect Gaming a Player Focused Software Provider?
Aspect Gaming offers a great list of video slot games, that are interesting and capture players' attention. Although heavily focused around the Asian market, they are real slot lovers, so when creating new games, they always think about what slot they would like to play.
Therefore, all Aspect Gaming slots are highly gambler focused. They choose quality instead of quantity so their portfolio is growing slowly but surely with each game having a rich story to tell and outstanding graphics and audio effects that throw you into the heart of Asian culture.
We were super impressed with Aspect Gaming's offering. Each game offers something unique. While clearly targeted towards Asian-style games, the titles are popular among players worldwide. Aspect Gaming ensure high standards of graphics, gameplay, and features across their range. This is definitely a a company to keep tabs on as they expand their software offering further and continue to expand globally.